WARSHIPPER: Brazilian band will perform their first European tour in September
Postado em 22 de agosto de 2019 @ 11:36 | 1.161 views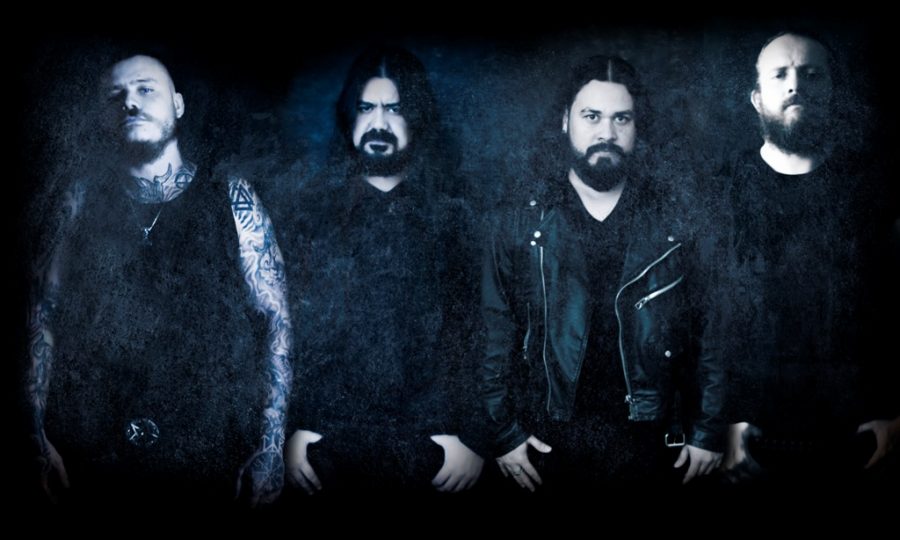 In September WARSHIPPER will embark on their first European tour, together with another Brazilian band, Necrobiotic. The tour will start on September 19th in Berlin going through nine cities in six countries, and the last gig will be held on September 29th in Pisek, Czech Republic. "Symphonies for the Atheist Over Europe" tour is being managed by Songs For Satan Records which works as a label and now also as a booking agency.
WARSHIPPER debuted in the Songs For Satan´s cast with the single "Atheist", released earlier this year in lyric video format. Currently working on "Black Sun´s" sucessor album, Renan Roveran (guitar/vocals), Rafael Oliveira (guitar), Rodolfo Nekathor (bass/vocals),and Roger Costa (drums) see the tour as a way to gain experience and future partnerships. Renan Roveran highlights the importance of this moment: "Since the release of our first album, we have been looking for quality and professionalism for Warshipper, not only with music but also regarding partnerships. Joining the cast of Songs of Satan was a wise choice, and the results just started to show up. During these ten dates on European soil we will give our best on stage, showing that Brazilian Extreme Metal is a reference and we hope to come back from Europe with renewed ideas, and, if possible, with plans for a second tour, with a new album. "
Watch the lyric video of  "Atheist":
The group also releases the lyric video of the song "Cry of Nowhere" from the album "Black Sun", released in 2018. The video work was done by Manoel Hellsen (MH Design Art), responsible for other works with the band. Guitarist Rafael Oliveira talks about the composing: "The lyrics of the song were written by Rodolfo Miguel (bass and vocals), and perfectly synthesizes all its dense and atmospheric obscurity, bringing up alternate vocal lines between him and Renan Roveran (vocals and guitars), which is a striking feature of the album. It will definitely be a track present on our European tour! ".
Watch the lyric video of "Cry of Nowhere":
Check out the full dates:
09/19 – Berlin / Germany – Tommyhaus
09/20 – Hamburg / Germany – BambiGalore
21/09 – Utrech / Netherlands – DBs Big Ass Metal Fest
22/09 – Fontaine-l'Eveque / Belgium – MPC Apache
23/09 – Lille / France – Le Midland
25/09 – Cologne / Germany – Halle am Rhein
26/09 – Augsburg / Germany – Ballonfabrik
27/09 – Poprad / Slovakia – Garages
28/09 – Nitra / Slovakia – Frankie Rock Club
29/09 – Pisek / Czech Republic – Restaurace Papirak
Social Media:
Facebook: www.facebook.com/warshipper
Twitter: www.twitter.com/warshipper
Youtube: www.youtube.com/warshipperband
Press Manager: www.wargodspress.com.br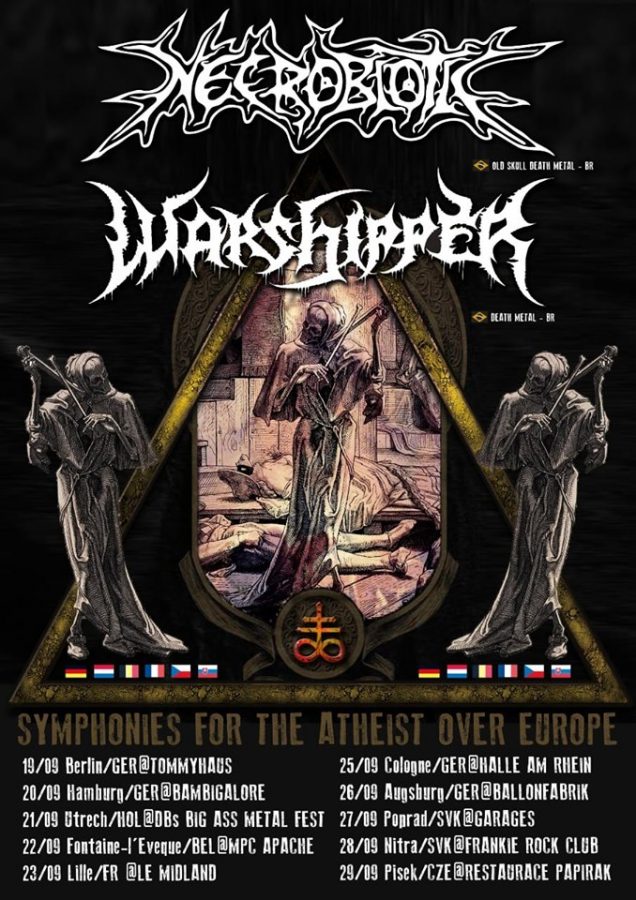 Tags:Wargods Press, Warshipper
Categoria: News