Silver Talon: US tour with Savage Master will start on Halloween
Postado em 24 de outubro de 2019 @ 13:36 | 1.654 views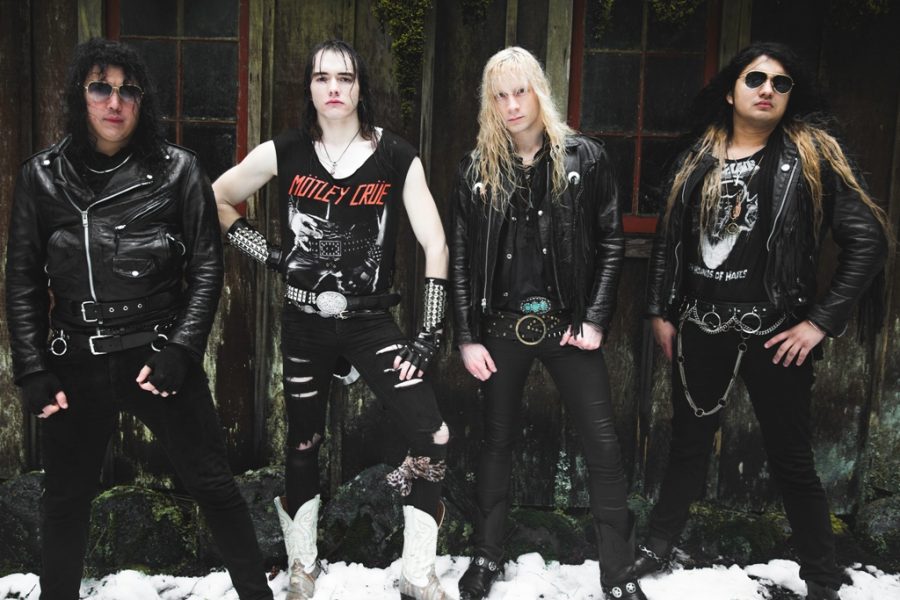 SILVER TALON will be part of the "Myth, Magic and Steel" tour starting next week, alongside another big heavy metal band in the USA, Savage Master. Wyatt Howell (vocals), Bryce VanHoosen, Sebastian Silva and Devon Miller (guitars), Walter Hartzell (bass) and Michael Thompson (drums) have postponed the start of recording for the new album and will join Savage Master's tour in their own hometown, Portland,  on 10/31, Halloween. Guitarist Bryce VanHoosen commented on this change in the band's schedule: "We were scheduled to go into studio this October, but the invitation to join Myth, Magic and Steel seemed very tempting to us and it was impossible to decline the invitation! In addition, other shows were emerging and now with Sebastian Silva's visa issued, we decided to focus on the shows before the recordings. Also, we're friends with Savage Master and are sure this tour will be killer! And nothing better than starting it in our own city on Halloween!".
Savage Master will start the tour on 10/25 (Friday) in Wichita, starting the promotion of the new album, "Myth, Magic and Steel", the third of their career. Before SILVER TALON joins the tour, Savage Master will perform in Denver (Colorado – 10/27), Boise (Idaho – 10/28) and 10/30 in Seattle (Washington), sharing the stage with Bewitcher.
Check out "Myth, Magic and Steel" dates with Silver Talon:
10/31 Portland, OR – The High Water Mark
11/1 Cupertino, CA – X Bar
11/2 Los Angeles, CA – Soundbite Studios
11/3 San Diego, CA – Tower Bar
11/5 El Paso, TX – Neon Rose
11/6 San Antonio, TX – Limelight
11/7 Austin, TX – Lost Well
8/11 Houston, TX – Rudyard's
9/11 New Orleans, LA – Poor Boys
10/11 Atlanta, GA – 529
Bryce revealed some details about the band's new album, which will have a triple guitar attack: "The album will be heavier and more aggressive than the EP! We are adding a new guitarist (Devon Miller) to the band. So with me and Sebastian and Devon, we're about to be a group of three guitars – which should add another layer of harmonies and atmosphere to the whole thing. Devon started replacing Sebastian while he could not enter the US (he is Mexican), but he proved to be quite valuable! So expect at least three guitar solos in total! " More details about the new work will be released shortly after the musicians enter the studio. Bryce further revealed that he would rather record his guitar parts at home than in the studio and recalled the recordings of Spellcaster and EP "Becoming a Demon": "In terms of production, we work mostly the same way as on the album "Night Hides The World". We went to Sharkbite Studios in Oakland, California to work with Zack Ohren, and we worked with Gabe Johnston at Falcon Studios in Portland on vocals. The only difference in producing "Becoming a Demon" was that I was able to record all the guitars at home and send them to Zack for re-amplification in the studio. I get a little nervous recording, so it's easier to do it at home, using my underwear or something!".
Listen to "Becoming a Demon" on Spotify:
Contacts:
Official Website: www.silver-talon.com
Facebook: www.facebook.com/silvertalonband
Bandcamp: https://silvertalon.bandcamp.com
Instagram: www.instagram.com/silver.talon
Twitter: https://twitter.com/silvertalonband
Press Office: www.wargodspress.com.br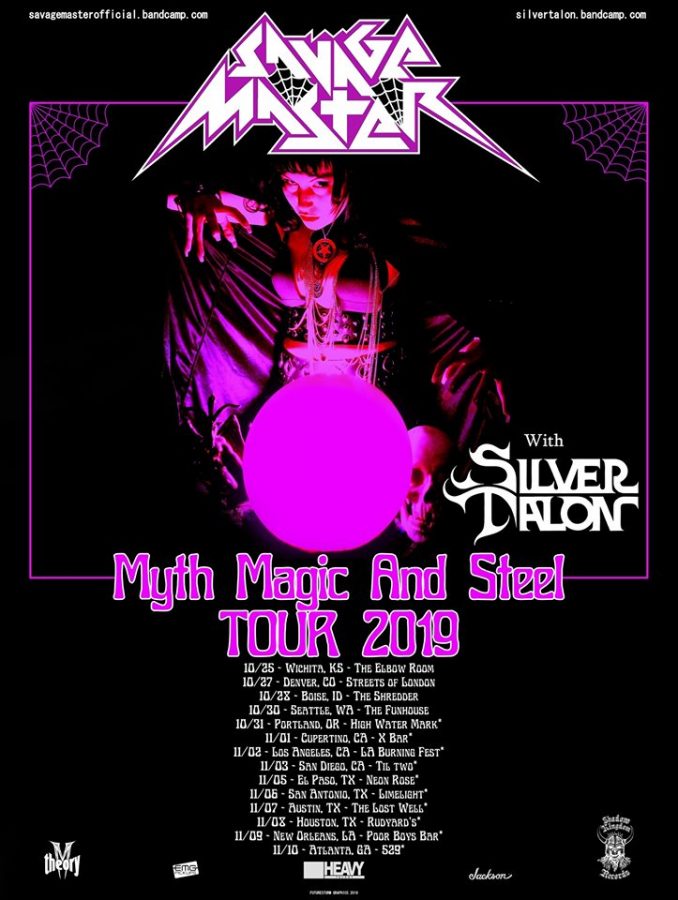 Tags:Savage Master, Silver Talon, Tour, Wargods Press
Categoria: News